Wobbel
Regular price
RM 961.00
Sale price
RM 961.00
Unit price
per
Sale
Sold out
And then Wobbel's round sister.
With the same beautiful finish a round model.
Let yourself be turned around: sitting, lying down and standing.
Make the most beautiful games on the special, curved playing surface.
From now on, that can also be done at home.
The gentle curve ensures that you can also balance perfectly on this 360 and do stretching exercises for the lower body. For young and old. 
See what happens when children try out the Wobbel360: 
They like to balance themselves. 
That goes very well because of a softer curve than on the Wobbel Original. 
They are sailing in a boat to sail. 
Sitting, turn themselves or anothers around. 
You can also turn around like a skateboard with a good swing. 
In addition, it invites for good balance. 
Walk around the circle or balance each other. 
With a little power, the Wobbel360 walks with you: the Wobbel Walk.

But we also saw a lot of game in which the physical laws are experienced. 
With cars / balls. Rotate, swing, move. 
And reversed it's a shot, a stage, a seat. 
Also with this Wobbel360, it's what your kid wants it to be!
For the dads and mommies: you turn the lower back and there is a lot of interest for it in a standing working environment. You will never stand completely still on it, so you can work and learn while moving.
At the bottom of the Wobbel360 there is a choice for pressed felt. 
This is an absolute must for solid floors, because it's going to be spun around and protection is required here. 
Pressed felt is not recommended on carpets and other soft floors, otherwise it won't turn around.

Pressed felt is a recycled material (per 360 about 20 pet bottles) and immensely strong and easily maintained. 

The Wobbel360 is available with Mouse (anthracite) and Baby mouse (light gray) pressed felt. 
| | |
| --- | --- |
| Size: | Diameter 70 x 8 height centimeters |
| Wood: | Certified FSC beech |
| Finishes: | Transparent lacquer |
| Weight: | 5 kg |
| Ages: | 0 to 100 years |
| Weight limit: | 200 kg |

NOTE: Due to the bulky size of the Wobbel 360, a flat shipping rate will be applied for East Malaysia. Check the Shipping Page for the rates.
All Wobbel will be shipped in its popular Wobbel boxes.
Share
View full details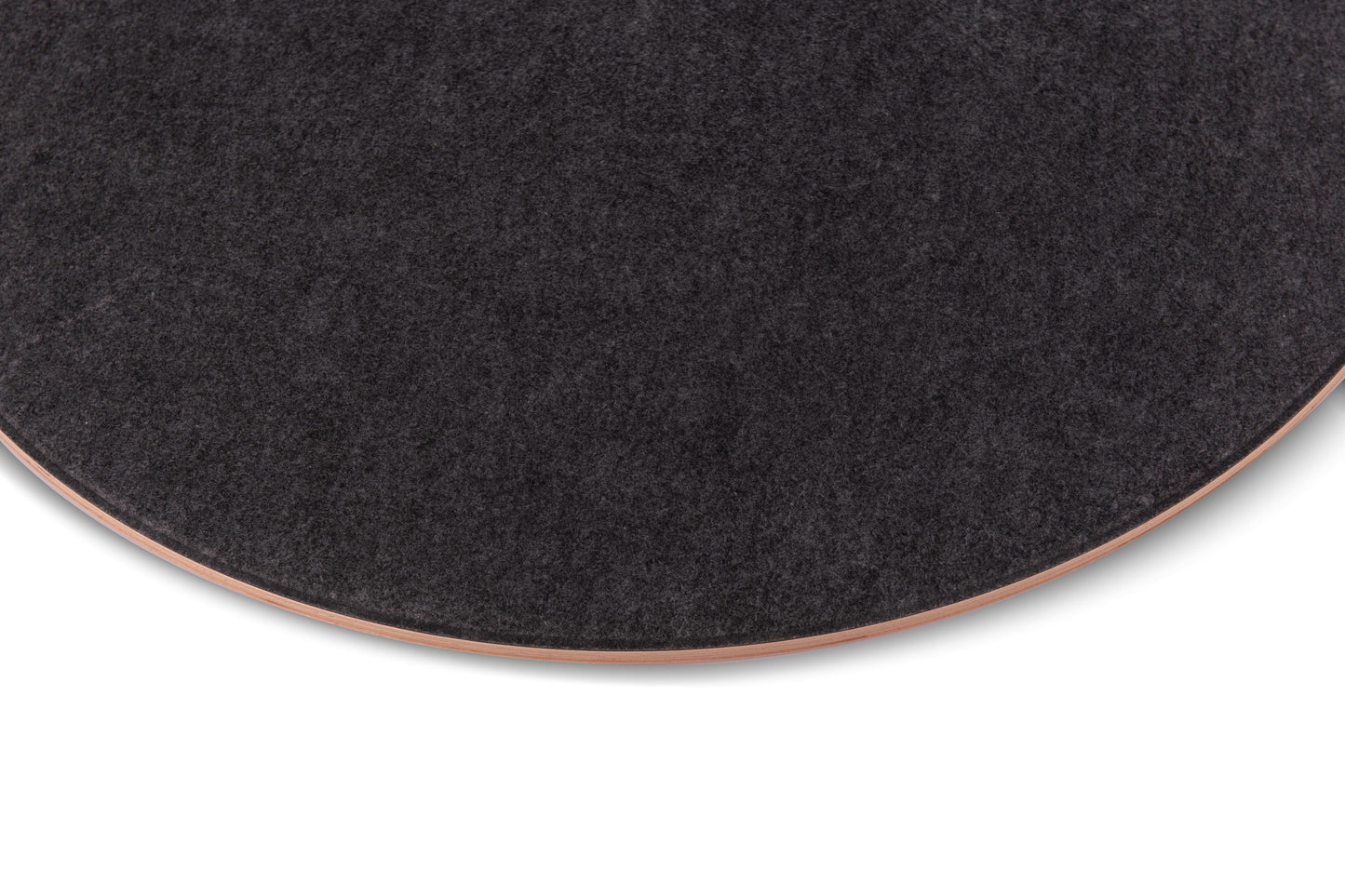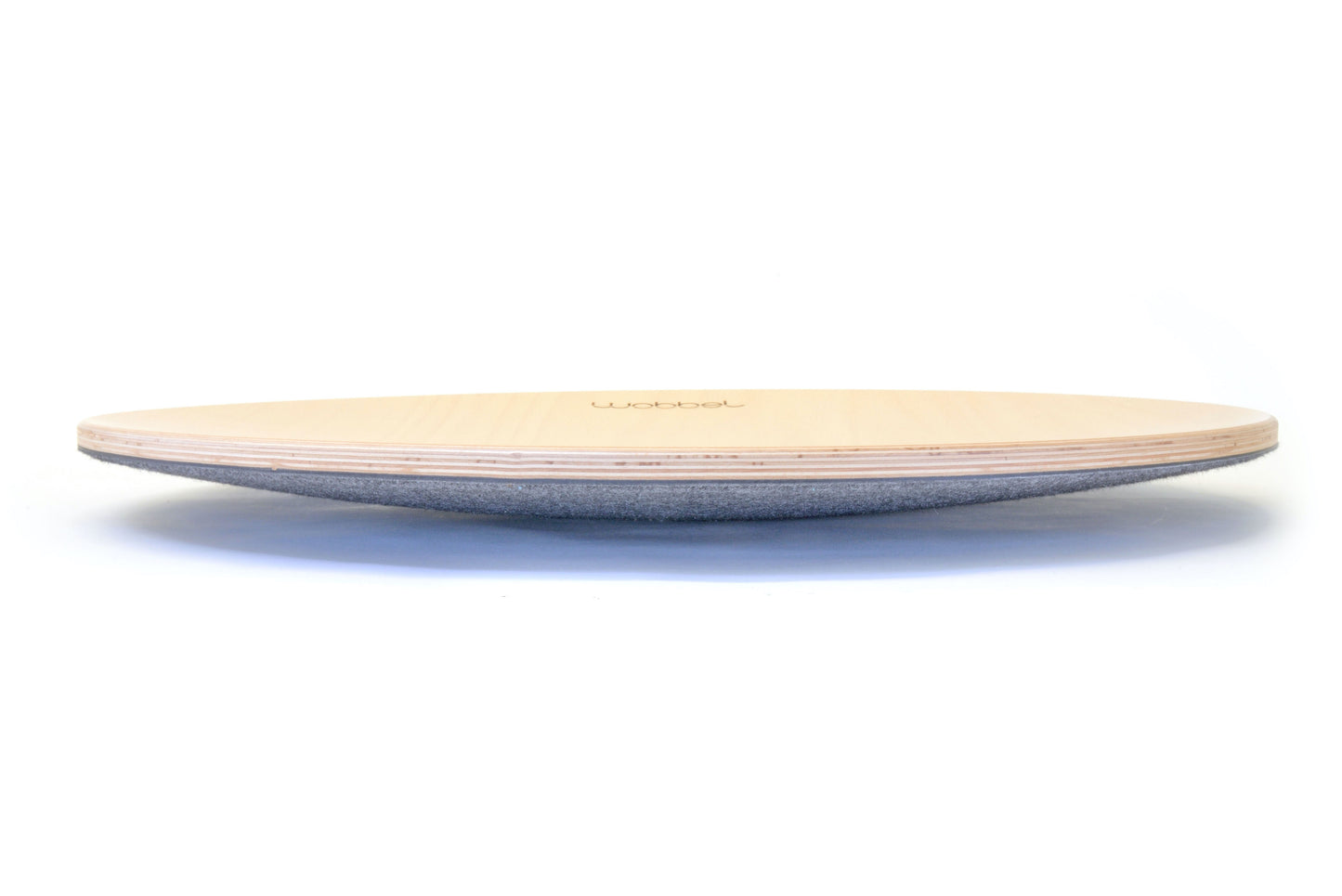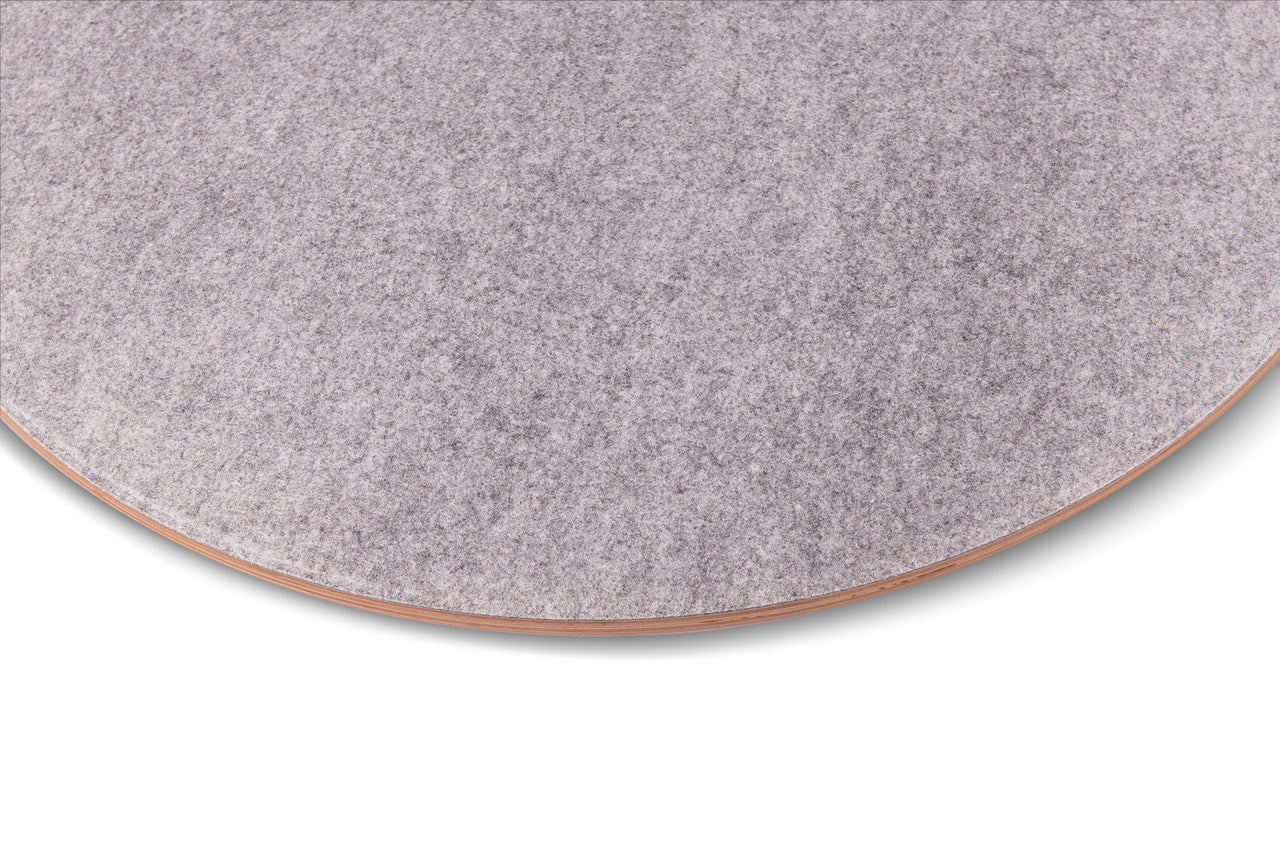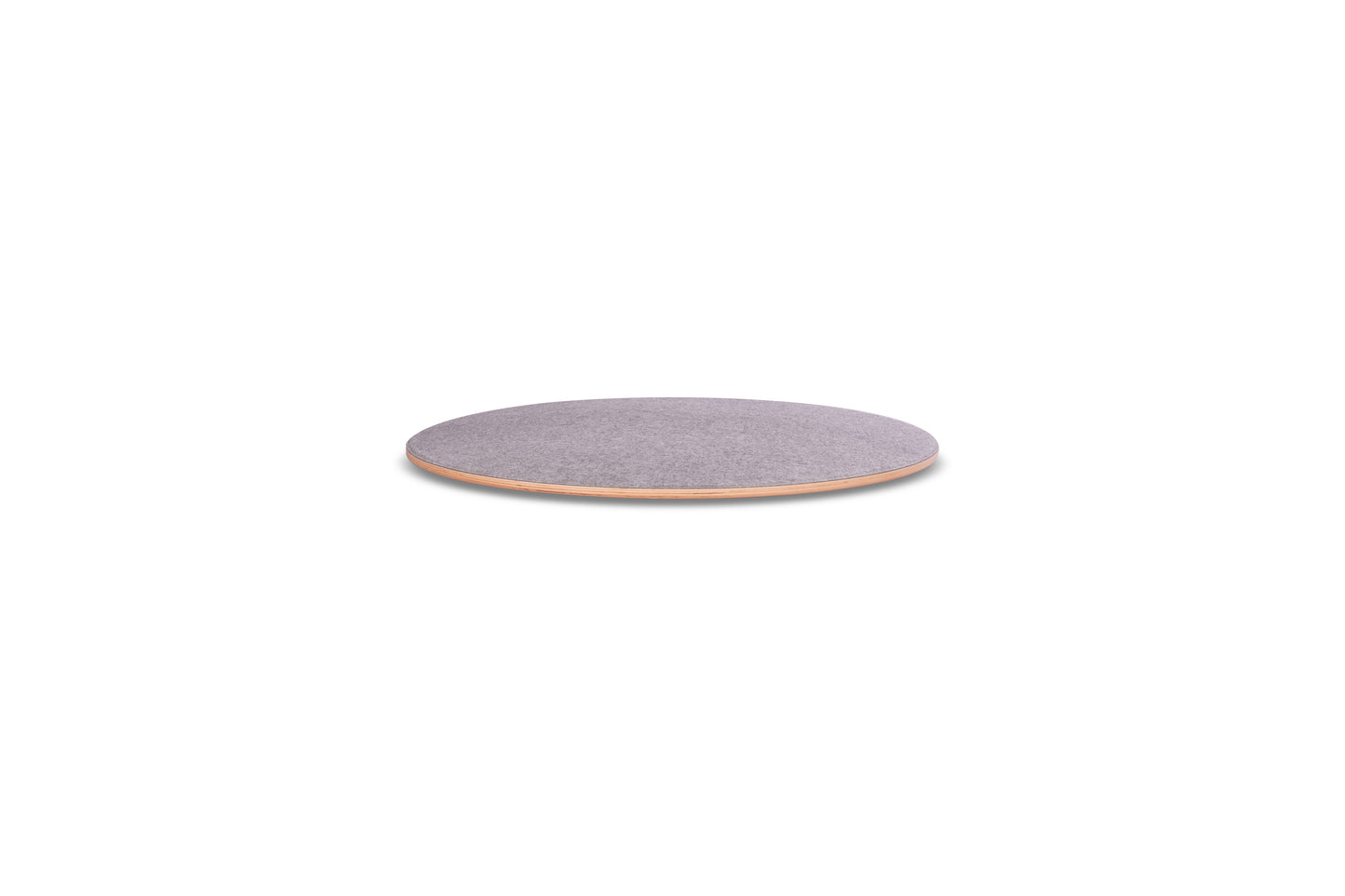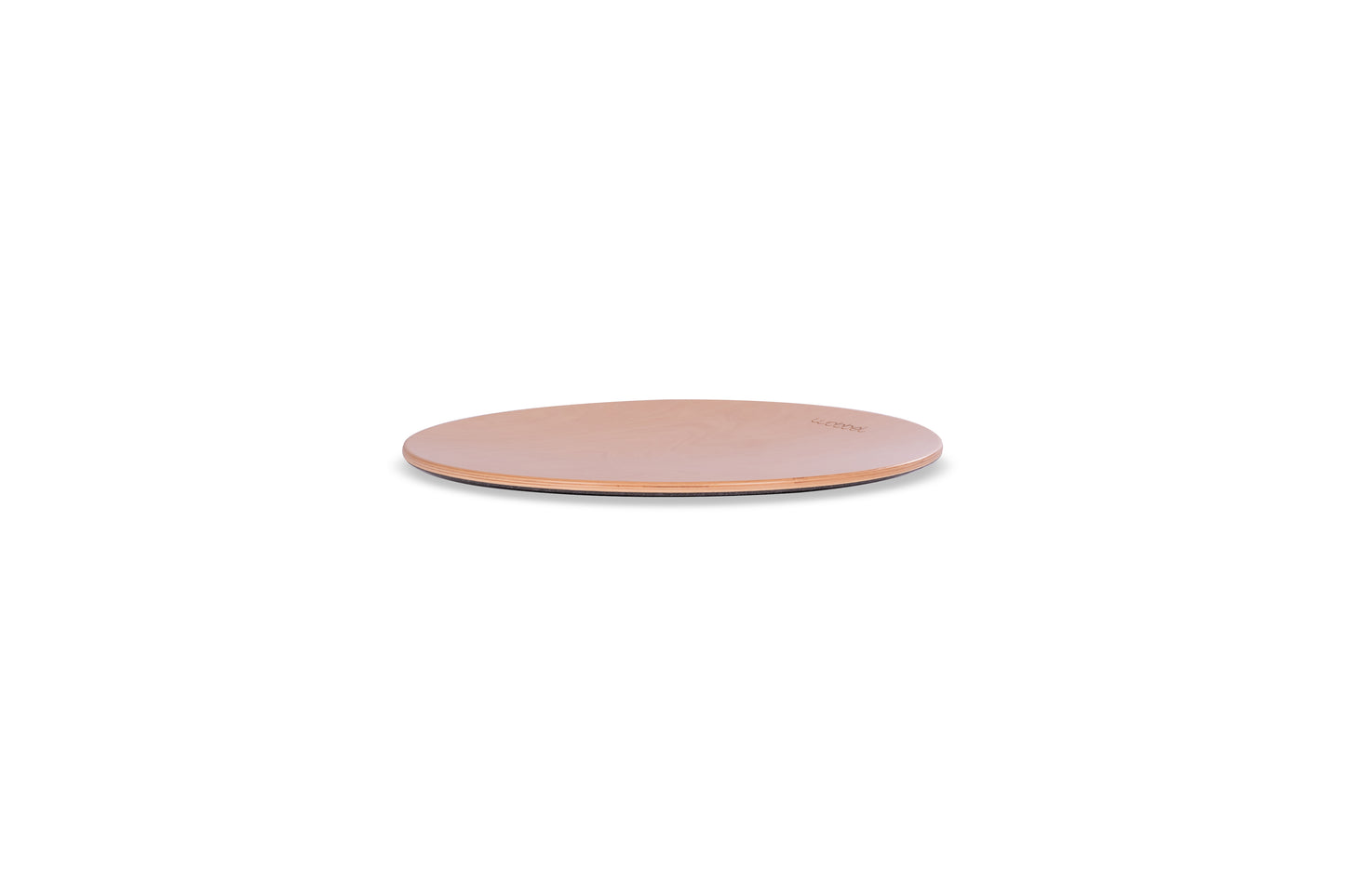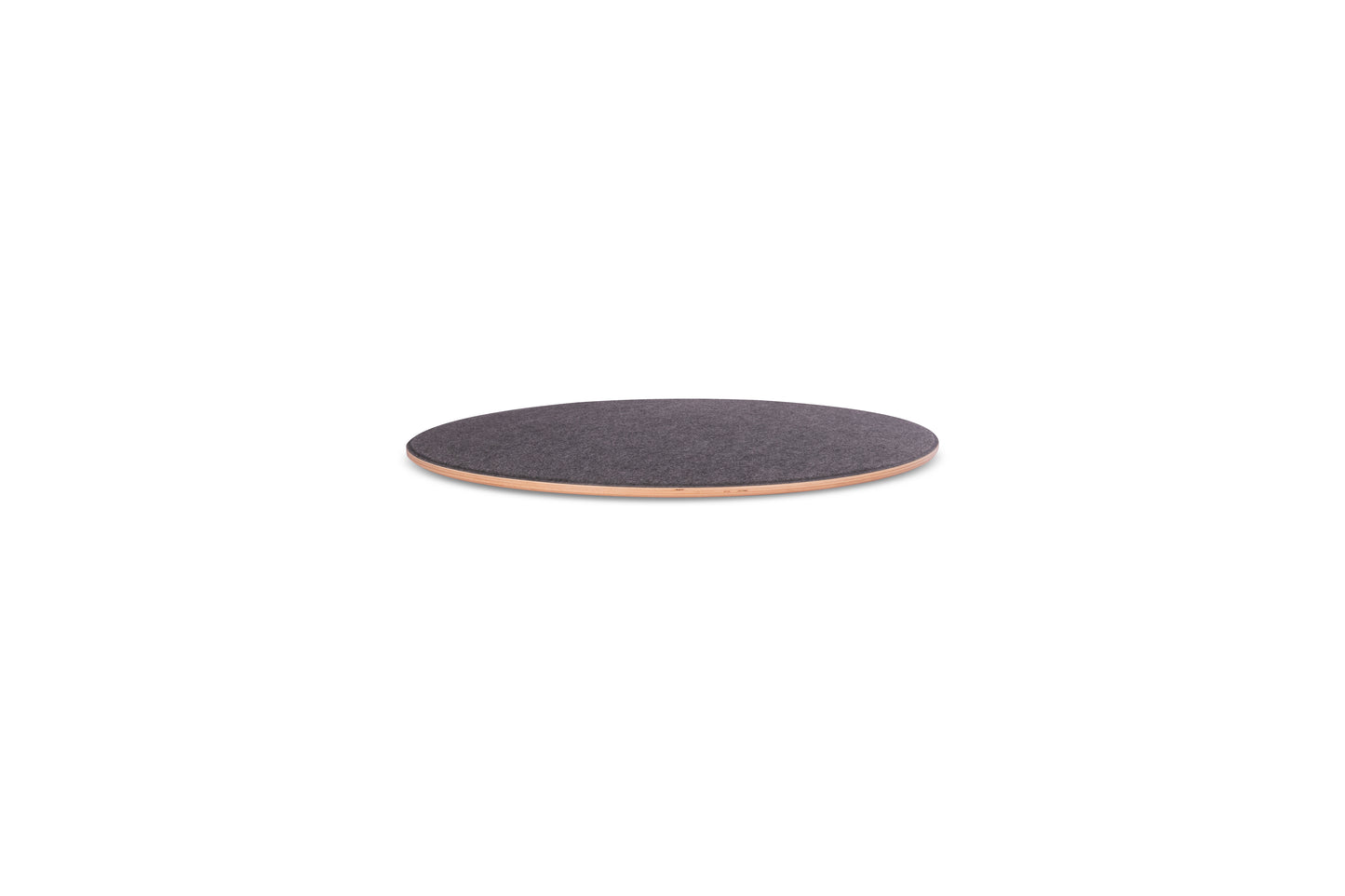 UNLIMITED FUN TIME WITH WOBBEL
Absolutely fun on a solid floor! Just another level of challenge for a toddler.
Prefect
I was eyeing this for quite sometime and finally I bought it, and I love is very much. Perfect for my little girl to play and also for mummy to play with her mandalas on this Wobbel 360
We love it 😍
My 16 months old boy is in love with wobble 360 , he is learning how to balance himself, turn and turn. :) , also play with the grimms balls and cars on both side of the board , I would say wobble 360 is a must have 😊
UNLIMITED FUN TIME WITH WOBBEL
Absolutely fun on a solid floor! Just another level of challenge for a toddler.
Prefect
I was eyeing this for quite sometime and finally I bought it, and I love is very much. Perfect for my little girl to play and also for mummy to play with her mandalas on this Wobbel 360
We love it 😍
My 16 months old boy is in love with wobble 360 , he is learning how to balance himself, turn and turn. :) , also play with the grimms balls and cars on both side of the board , I would say wobble 360 is a must have 😊